Restorative Supervision, November
Zoom - two half days 6 & 13 November 2023, 9.00am - 1.00pm
In this workshop, Fiona will present the case for restorative, or supportive supervision. According to Milne and Reiser (2020), supportive clinical supervision addresses supervisees' emotional experiences of their workplace, and their personal functioning in that context.
NZPsS member: $150; NZPsS Student: $75: Non-Member: $200
Online Workshop: 2 half-days 6 & 13 November 2023, 9.00am - 1.00pm presented by Fiona Howard
This event will be recorded for those who are registered but can't make it on the day. However, this is an interactive workshop and you should aim to attend the live session.
In the recent years, helping professionals have had to deal with a lot of change; the unprecedented increase in demand for service, high and complex caseloads, the shift to hybrid working, personal illness and loss, and the impacts of organisational change and resource limitations to name a few. These pressures have may influence what takes priority in supervision as we grapple to adjust to the 'new normal'. As a result, the restorative aspect of supervision may become one of the most important aspects in the day-to-day practice of supervision going forward. However, this function of supervision features least in the supervision literature. What does a supervisor need to be aware of in relation to stress? Just what do we mean by 'restorative' and where is the boundary between this and therapy? What approach is most helpful for our supervisees?
In this workshop, Fiona will present the case for restorative, or supportive supervision. According to Milne and Reiser (2020), supportive clinical supervision addresses supervisees' emotional experiences of their workplace, and their personal functioning in that context. We will explore key aspects of wellbeing and resilience at work and how these may be enhanced by the supervisory process. This will include an ecological analysis of key work stressors, and the potential impacts on practitioners if not addressed appropriately. There will be an in-depth look at the role of the supervisor, the relationship and useful restorative supervision tools and approaches, for example, the role of social support and networking, wellbeing goals and self-care plans, strengths-based practice, personal and professional values and narratives, emotional processing, and recognition of countertransference.
This workshop was designed collaboratively by Fiona Howard and Dr Allyson Davys as part of their ongoing work providing supervision training to teams and organisations. The workshop includes interactive presentation, case discussion, personal reflection, and small group exercises. Participants will be encouraged to consider their own circumstances in reflective exercises as well as those provided during the course. Distributed materials will include powerpoint slides, additional handouts, helpful resources and references.
Reference:
Milne, D., & Reiser, R. (2020). Supportive Clinical Supervision: Enhancing Well-Being and Reducing Burnout through Restorative Leadership. In: Pavilion Publishing and Media, Brighton.
Fiona Howard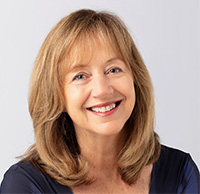 Fiona Howard is a Clinical Psychologist who works privately, primarily offering supervision, training, and therapy, as well as workshop facilitation for Umbrella Wellbeing Ltd. Previously, she worked at the University of Auckland in the Doctoral Programme of Clinical Psychology. Her key areas of expertise and interest include professional supervision, adult mental health, addictions, positive psychology, self-care and wellbeing, resilience building and leadership for health professionals. She has provided supervision workshops to a variety of professionals in several organisations for over twenty years and taught on the post-graduate professional supervision programme at the University of Auckland. In addition, Fiona has presented at local and international conferences, written articles and chapters and conducted research in the field of supervision. Through her career Fiona has developed a strong interest in the wellbeing and resilience of the health professional and is a firm believer in the need for greater attention to the needs of practitioners by organisations and teams within which they work as well as by practitioners themselves. Fiona believes a central way to maintain wellbeing is through growth-fostering relationships such as supervision, where we can optimise our professional competence, work satisfaction and ongoing sustainability.