Enhancing competence in supervision: Essential elements of effective practice, September
Zoom - two half days 18 & 25 September 2023, 9.00am - 1.00pm
This workshop aims to develop the awareness, knowledge and skills required for effective supervision practice and is suitable for both new supervisors, as well as for those more experienced who wish to augment or refresh their skills.
NZPsS member: $150; NZPsS Student: $75: Non-Member: $200
Online Workshop: 2 half-days 18th and 25th September 2023, 9.00am – 1.00pm presented by Fiona Howard
This event will be recorded for those who are registered but can't make it on the day. However, this is an interactive workshop and you should aim to attend the live session.
Introduction:
Professional supervision is an important part of developing and maintaining professional competence. Its effective practice involves several specific competencies that are distinct from other forms of psychological or therapeutic practice. These include specific skills, knowledge and awareness in administrative, educational, cultural, ethical and interpersonal domains. The current political and economic climate increases the focus on our efficiency, accountability and efficacy. Supervision is under pressure to be competently practised by supervisee and supervisor alike. How do we best manage supervision within this context and what are the important elements that make it effective?
This workshop aims to develop the awareness, knowledge and skills required for effective supervision practice and is suitable for both new supervisors, as well as for those more experienced who wish to augment or refresh their skills. The course will involve two half-day sessions delivered via the Zoom platform. We will use didactic, interactive, reflective, and active methods using breakout rooms for pairs or small group practice. Where possible, practical exercises can be tailored to fit the experience level of the participants. A brief pre-training questionnaire will be sent to participants so that the course content can be customized where needed. References for pre-workshop reading will be sent via email. These two half days will be followed by two further half days later in the year.
Learning objectives for the programme are:
To understand the function of supervision and how it varies according to purpose and power
To gain knowledge of some key models of or approaches to supervision
To become familiar with the ethics of supervision practice
To understand the process of negotiating supervision agreements or contracts
To be able to provide appropriate structure in supervision sessions
To understand the different supervisor roles and interventions
To be able to facilitate the supervisee's learning using a variety of methods including the reflective learning model
Programme Content:
The specific content or emphasis of the course is somewhat dependent on participants pre-training questionnaire responses. The components include:
The essential competencies for setting up and maintaining the supervision relationship. This includes exploring the main functions of supervision as it varies according to its purpose and participants.
The ethical guidelines for supervision practice and the process of negotiating the supervision agreement. This section will include ethical case study work.
Getting started –preparing for and structuring sessions.
Understanding different supervisory roles and how to select interventions to fit the purpose.
How to optimise learning in supervision – using the reflective learning cycle effectively. This section will include practice sessions with participants real case examples.
.
Fiona Howard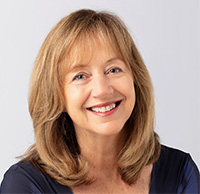 Fiona Howard is a Clinical Psychologist who works privately, primarily offering supervision, training, and therapy, as well as workshop facilitation for Umbrella Wellbeing Ltd. Previously, she worked at the University of Auckland in the Doctoral Programme of Clinical Psychology. Her key areas of expertise and interest include professional supervision, adult mental health, addictions, positive psychology, self-care and wellbeing, resilience building and leadership for health professionals. She has provided supervision workshops to a variety of professionals in several organisations for over twenty years and taught on the post-graduate professional supervision programme at the University of Auckland. In addition, Fiona has presented at local and international conferences, written articles and chapters and conducted research in the field of supervision. Through her career Fiona has developed a strong interest in the wellbeing and resilience of the health professional and is a firm believer in the need for greater attention to the needs of practitioners by organisations and teams within which they work as well as by practitioners themselves. Fiona believes a central way to maintain wellbeing is through growth-fostering relationships such as supervision, where we can optimise our professional competence, work satisfaction and ongoing sustainability.